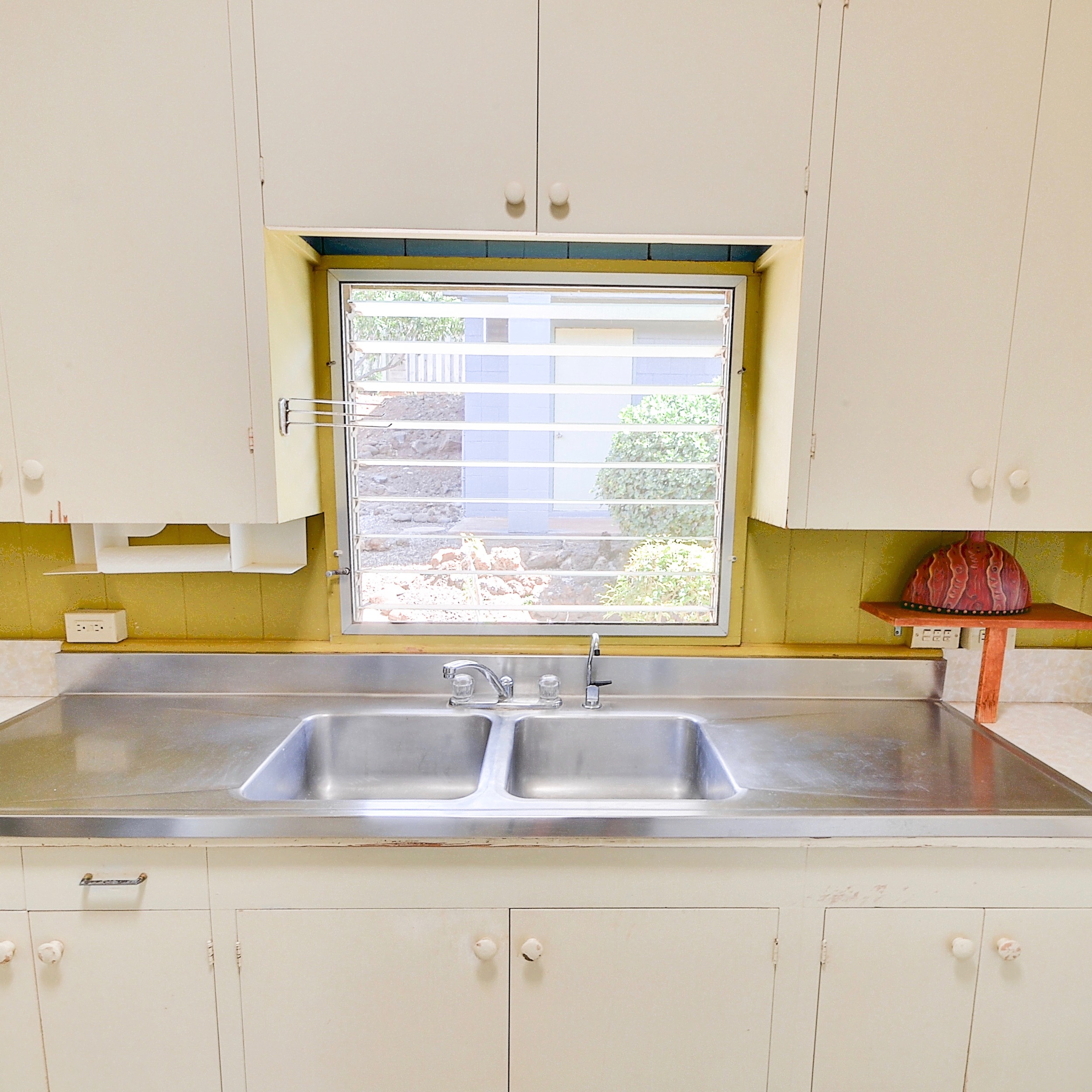 Tadashi Sato Residence, Lahaina, HI
What a joy to live on a planet whose inhabitatants include artists and creators and people with vision. I think it's especially fascinating when a visual artists turns his hand to Architecture. Such is the case here at 1600 Kuuipo Street in Lahaina. Tadashi Sato is an accomplished Asian-American artist whose glass mosaic work graces the Hawaii State Capitol Building in Honolulu. He designed this house for his family in the mid 1960s. (The plans were stamped one month before my exit from my mother's womb).
The house is a simple array of rectangular forms, with terraced rock walls meandering up to the rear of the property where his former art studio now sits. The house is almost entirely original - down to the floors and the wall oven. It's a joy to discover an art piece such as this that has been well cared for and maintained throughout the years, but with little "updating" which often just mixes up the aesthetic and makes original architecture lose its soul. The soul is completely intact here.
Special thanks to listing agent Darlene Peralto for her assistance with access to the property. If you would like to talk about acquisition of a property similar to this or any other property on Maui - please reach out to me. Liam S. Ball R(B) 808.280.7809 liam@hawaiilife.com Full Listing information HERE